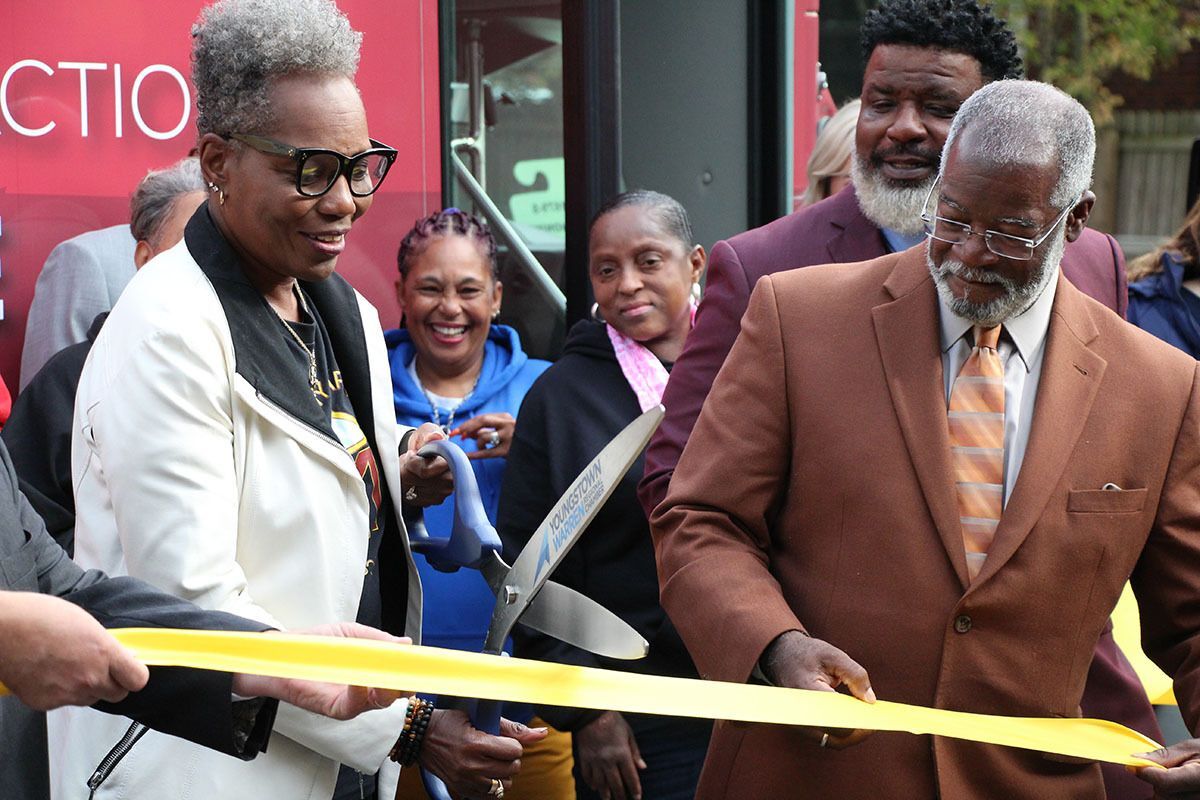 Residents in three eastern Ohio counties will have more access to fresh food thanks to the Mahoning-Youngstown Community Action Partnership (MYCAP) and several partners.
The Curbside Connection will serve rural areas of Mahoning, Trumbull and Columbiana counties. Partners include the Trumbull Community Action Partnership, the Community Action Agency of Columbiana County and Direction Home of Eastern Ohio.
"Our borders are so close, the way they intersect," said MYCAP CEO Sheila Triplett. "Trumbull County is only two blocks away from the MYCAP office and it's another 20 minutes to where TCAP's offices are."
The retrofitted van – funded by grants and partnerships with the Mahoning County Area Agency on Aging and Direction Homes – also includes a small office where visitors can apply for utility assistance and other programs at the agencies.
"We wanted to work with the most fragile populations so this is geared for seniors," Triplett added. "We are going to be out in rural areas that are hard to reach and where our low-income seniors have a hard time with transportation."
The Tri-County Curbside Connection will serve the area that is considered a food desert, meaning there is little or no easy access to healthy affordable foods.
"We hope this will bridge some of that gap," Triplett said. "We know there's lots of need out there."