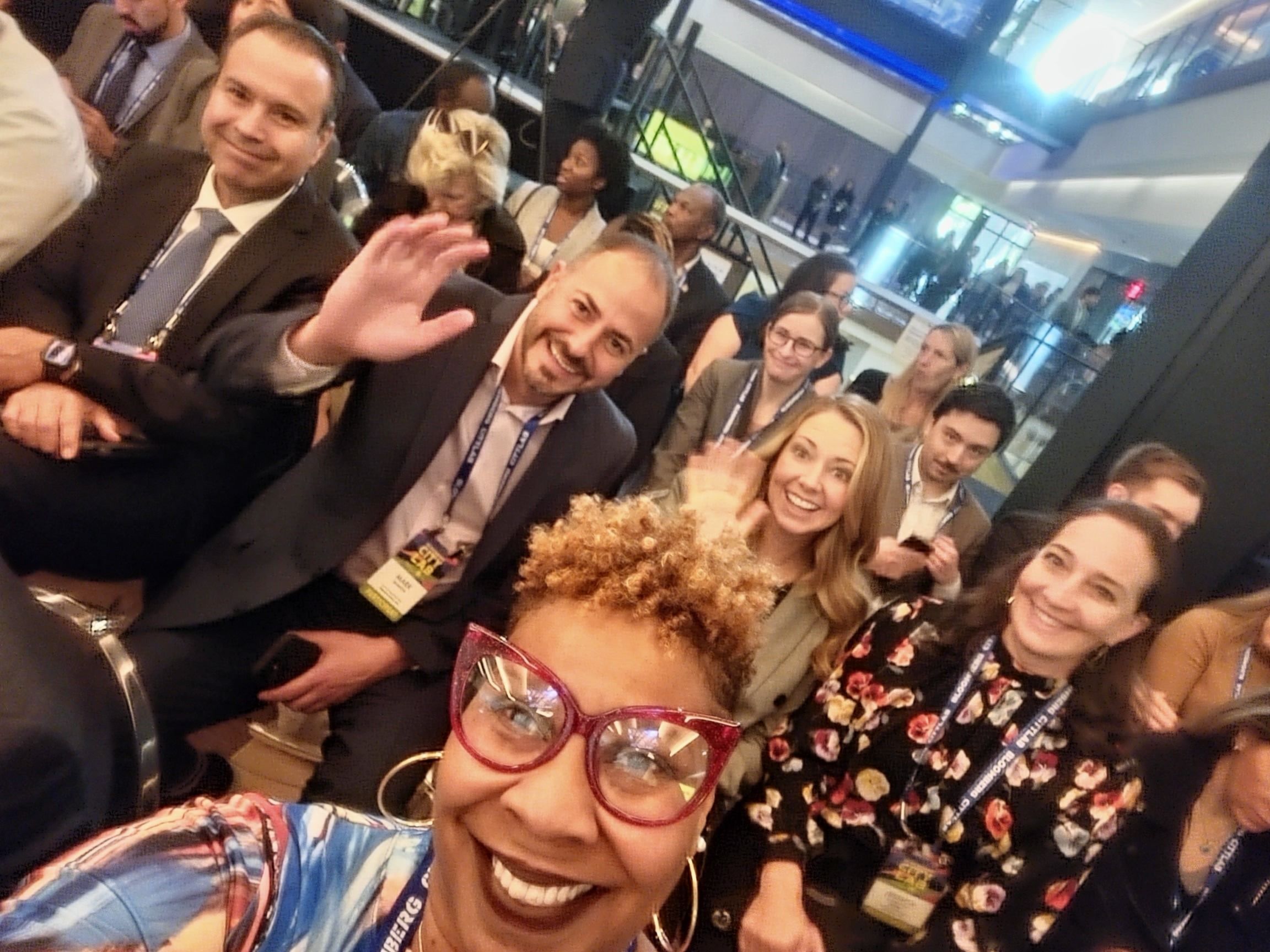 During the opening plenary at the 10th anniversary celebration for Bloomberg Philanthropies annual CityLab conference, CEO Patricia E. Harris provided an energetic message to 600+ international participants: "you are the drivers of global change."
Harris was formerly an assistant to then-Congressman Ed Koch and, upon Koch's election as mayor, served in his administration. Now, she is chief executive officer of Bloomberg Philanthropies, which encompasses all of Michael R. Bloomberg's giving, including his foundation, corporate, and personal philanthropy. Harris rang greetings on behalf of the Bloomberg Associates, a pro bono consultancy that works in cities around the world.
Continuing the two-day celebration, mayors from urban U.S. cities and global city leaders were brought together along with urban think tank cohorts, policymakers and city planners. Topics included place keeping and other planning and design issues in urban communities across the world.
OUCAN's CEO Yvonne Cherell held a front row seating to all the action after receiving a full scholarship to attend the event in DC.
"I was so proud to network among the world's most innovative city mayors and thought leaders from the U.S. and global cities," said Cherell, who was recommended to participate alongside other leaders from Ohio such as Columbus City Mayor Andrew Ginther and Director of Community Affairs Jason Jenkins. "I am still processing the possibilities and what can be achieved in our communities when we align leadership, partnership and public will. There is a lot of innovation happening that is data driven and heart led."
With this new opportunity to expand OUCAN's reach in Ohio's urban counties, Cherell hopes the feedback from the CityLab experience will be an added tool for the network. Among the possible projects for 2024 is the reimagining the 2024 Statewide Community Needs Assessment Report. Cherell hopes to illustrate how OUCAN members are growing services and supports to better serve Ohioans in poverty. In urban parts of the state, poverty rates have been consistently higher than other parts of the state.
"It is my hope our member agencies will respond to the need to share our impact," she added. "Urban community action agencies are uniquely positioned to elevate all Ohioans and provide them with opportunities to succeed and enjoy the dream of self-sufficiency from their hard work."
For more information about Bloomberg CityLab 2023 please visit https://citylab.bloomberg.org/