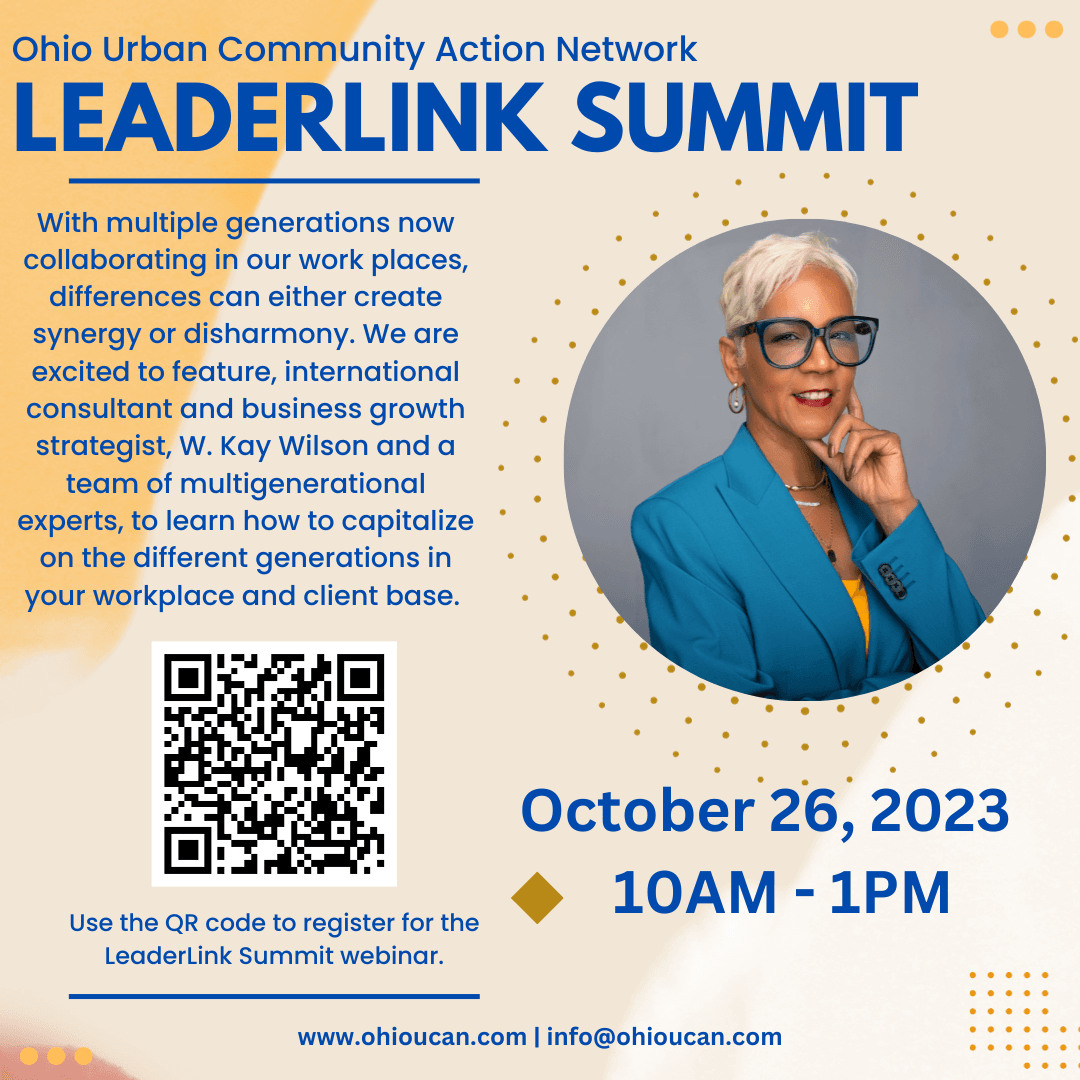 Following up on the terrific conversation we started at our last event, we invite you to LeaderLink 2023! It's online and it's free!
With multiple generations now collaborating in our work places, differences can either create synergy or disharmony.
Learn how to capitalize on the different generations in your office - whether you are a leader or a new staff member - by joining us for LeaderLink Summit 2023.
Join us Thursday, Oct. 26 at 10 a.m!
We will begin with some definitions and training on trends research has identified in the various generations with the incredible W. Kay Wilson as our Keynote Speaker.
Kay is an international consultant, executive coach and business growth strategist with a more than 20-year background in fund-raising, marketing and community engagement. She speaks, coaches and trains on the power of inclusive leadership, cultivating high performance and building stewardship while empowering the next generation of leadership.
Following Kay's presentation, a panel of Community Action professionals from different generations will discuss how they manage differences in the workplace.
Learn more and register for the free October 26 event, online.