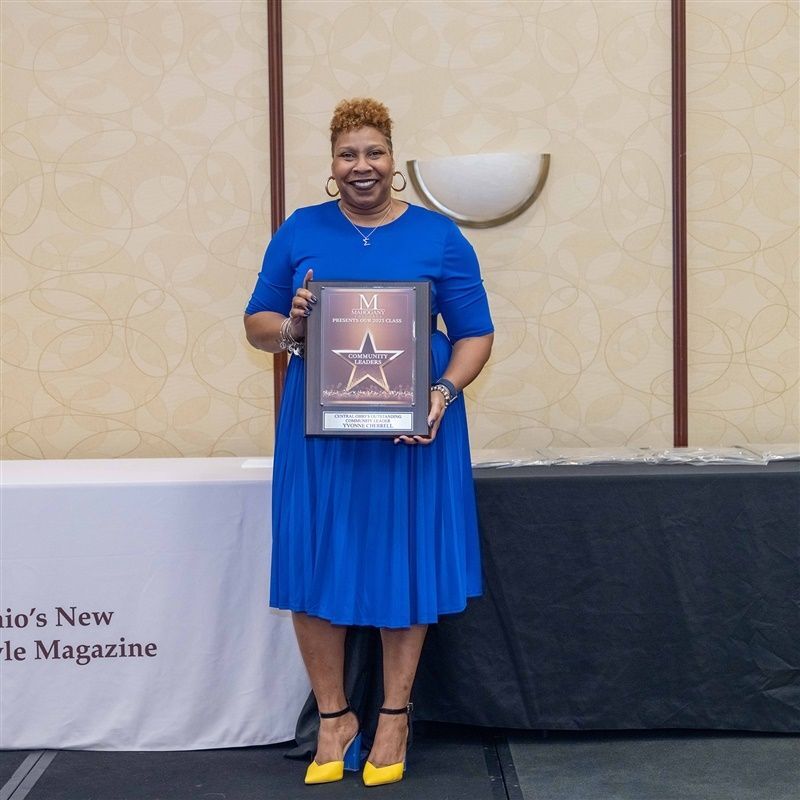 In a sold-out awards breakfast event, OUCAN CEO Yvonne Cherell was honored alongside other servant leaders as the first cohort of Mahogany Columbus Class of Community Leaders.
Cherell was nominated for her dynamic leadership and advocacy in advancing equity and outstanding community service and volunteerism. In addition to OUCAN, Cherell is recognized in the greater Columbus community for her volunteerism and leadership as a life member of Sigma Gamma Rho Sorority, Inc. Throughout her 20-year membership, she has served at all levels and is currently the International Nominations Chair, responsible for the call to leadership and nominations/elections seasons.
More than 20 members from Cherell's home chapter, Delta Omicron Sigma, were in attendance to share in the celebration.
"I especially enjoyed sharing this moment with my Sorors of Sigma Gamma Rho Sorority, Inc. Delta Omicron Sigma Alumnae Chapter who not only, successfully surprised me but showed up and showed out in sisterhood and love," she said. "Our service in the community to more than 2,500 Columbus families and residents annually is how we honor our foundation of Sisterhood, Scholarship and Service."
The mission of Mahogany Media Group LLC, a.k.a. Mahogany Columbus, is to engage with readers in print, on social sites, and by creating and hosting bi-monthly networking mixers. The urban lifestyle magazine targets the growing population of Central Ohio's People of Color (POC) African Americans, Latinos, and new African immigrants.
For more information about Mahogany Columbus or to subscribe to the magazine, visit http://mahoganycolumbus.com.