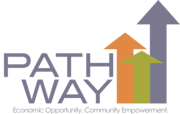 Pathway, Inc., in Toledo is searching for a new CEO.
The agency serves all of Lucas County in northwest Ohio helping approximately 32,000 households in 2022.
Jay Black, Jr. served as CEO from December 2020 until this past September.
Growing up in poverty himself, Black understood the concerns of the people Pathway served and sought to help as many as possible.
During his tenure, Black also served as vice chair of OUCAN and chair of the network's Advocacy Committee. He was instrumental in creating OUCAN's first Advocacy Agenda.
Chief Financial Officer Robert Jordan has been named Interim CEO and a search has been opened for a permanent successor.
View the job description and how to apply by clicking here.