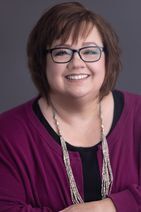 Lorain County Community Action Agency President and CEO Jackie Boehnlein will be leaving LCCAA to become Vice President of Community Services at Step Forward.
Boehnlein will remain at LCCAA through December 15 to ensure a seamless transition and begin her new position after the first of the year. Boehnlein has been CEO of LCCAA for 11 years and with the agency since 2007.
Her new position is Vice President of Community Services providing strategic leadership and oversight for Step Forward's personal development, professional development and Home Energy Assistance programs.
"When you work in mission-based organizations, you encounter like-hearted people," Boehnlein said. "It is very rewarding. I want to thank the board of directors and all the caring and compassionate people at the agency. Their dedication is matched only by their talents."
Among her achievements while President and CEO, Boehnlein introduced the innovative internal referral program, Star Service, which enhanced communication between program staff, ensured timely responses to customers and simplified the application process for clients.
"We thank Jackie for her leadership and for her deep commitment to the agency's mission," LCCAA Board President Gerald Pippens said. "Jackie helped transform the agency and we are in a strong position to serve and empower the residents of Lorain County now and into the future."
Step Forward has realigned roles at the vice president level. Douglass Bennett previously served as Vice President of Community Services and External Affairs. He will now focus on External Affairs only enabling him to further deepen connections with external partners, stakeholder and the community at large.
"Jackie's experience and commitment to the mission of community action will enable her to immediately contribute to the agency and those we serve," said Jacklyn Chisholm, Ph.D., President and CEO of Step Forward. "I look forward to the positive impact she will bring in advancing our mission to empower individuals and strengthen our community."