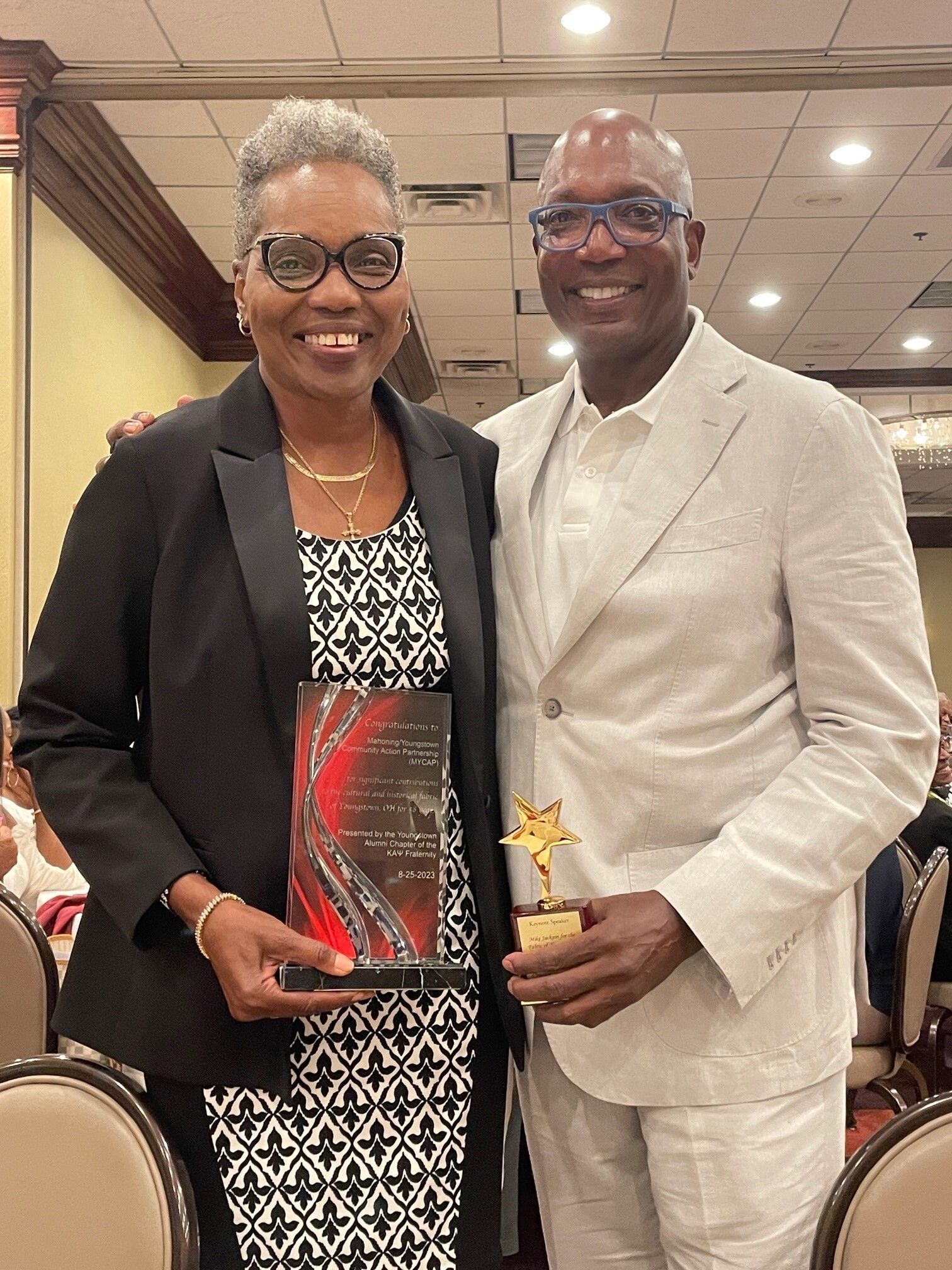 Mahoning Youngstown Community Action Partnership (MYCAP) mission – woven into its community – has earned it the recognition of local leaders.
About a dozen staff members as well as several board members were on hand to watch CEO Sheila Triplett accept the Fabric of the Community award from the Youngstown Alumni Chapter of Kappa Alpha Psi Fraternity.
The fraternity, founded in 1934, created the award to recognize organizations that have consistently maintained a presence of service to the community, especially minorities. MYCAP was recognized for its history of contribution but especially for its work helping people survive the COVID-19 pandemic.
"They talked about the importance of those organizations that have survived to still serve," Triplett said. "It was an opportunity for the staff to hear someone talk about the work we do and the commitment we have to Mahoning County."
A personal touch accompanied the award. Triplett's brother, Mike Jackson, served as keynote speaker for the event and made certain to recognize the strong example of both his sister and their recently deceased mother.
Triplett said it was important staff have a chance to attend the event and see both the recognition MYCAP received and the common goal held by other groups in the community.
"We're all working toward the same goal," she said. "It's nice to have the agency recognized for what we do."