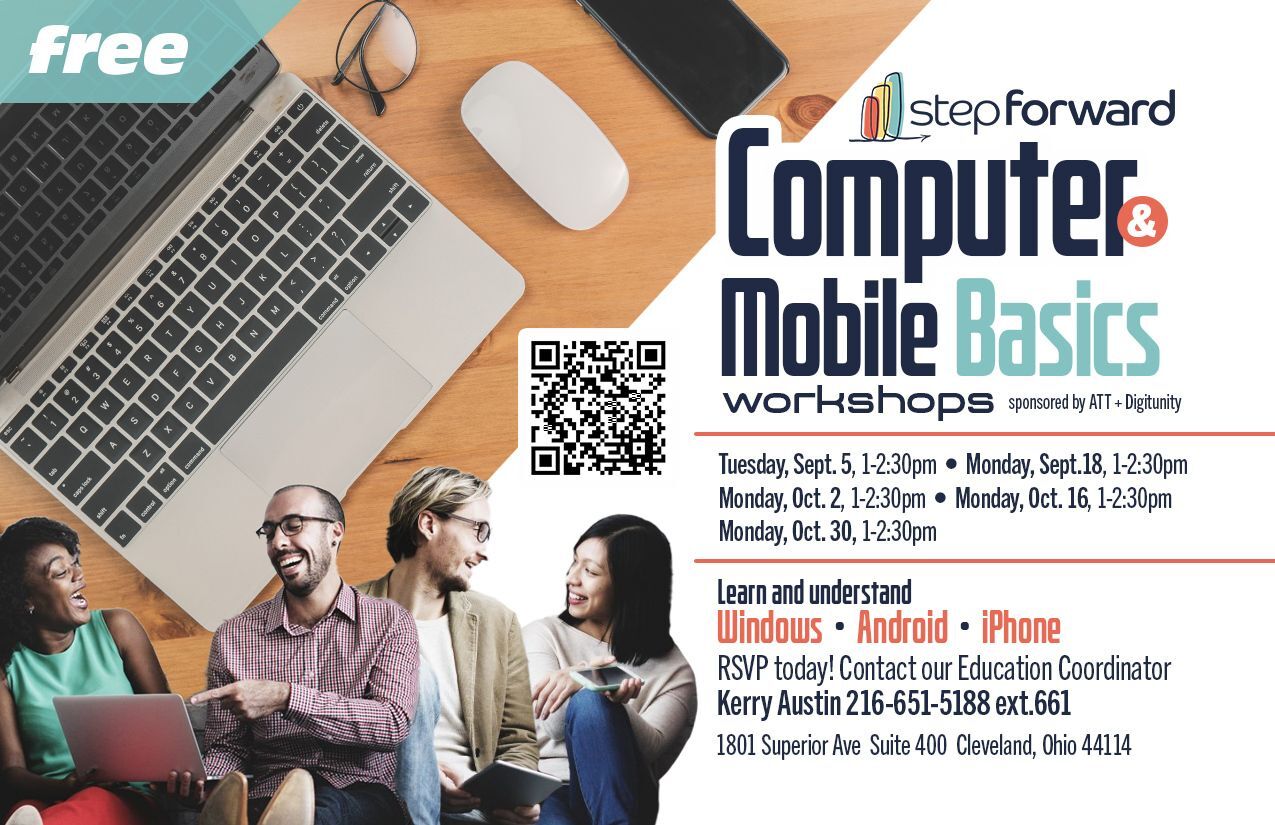 Step Forward's professional development services team offers free chances for Cuyahoga County residents to learn more about the devices most carry everywhere they go.
The weekly Computer and Mobile Basics Workshops are sponsored by AT&T and Digiunity. The 90-minute class covers Windows, iPhones and Android devices and is held at the Step Forward main office.
"Our goal is to assist the public on becoming more knowledgeable on how to best utilize their mobile phone," said Education Coordinator Kerry Austin. "It will also illustrate if there is a need to increase one's computer literacy. "
If additional instruction is needed or desired, the agency offers a wide variety of classes that can help participants with everything from basic computer skills to preparation for specific jobs.
Classes are offered virtually and in person, primarily at the Central Neighborhood Opportunity Center in downtown Cleveland. Classes can be held at other centers if demand is high enough, Austin said.
Learn more by visiting Step Forward's website.