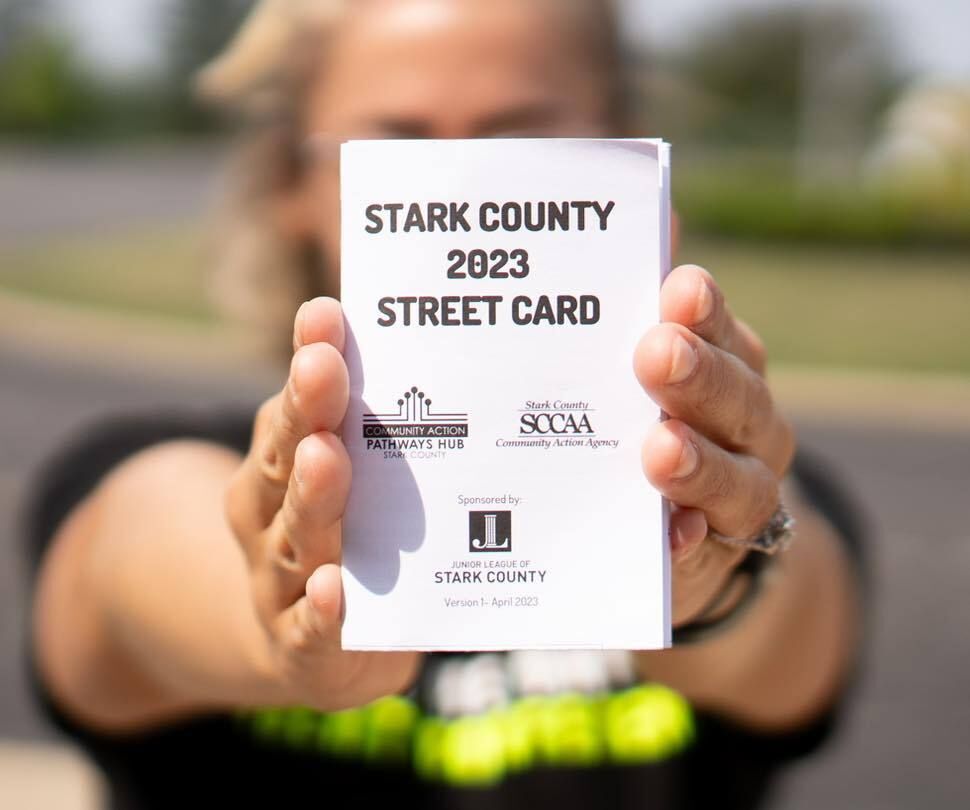 Stark County's Community Action Pathways HUB worked with its local Junior League chapter to create a "Street Card" for local residents.
The pocket-sized resource guide concisely provides information on a wide variety of services available in the county.
HUB Director Schanel Harvey said her previous employer, Summit County Children's Services, regularly distributed similar cards in the Akron area, she said. Harvey was immediately interested in creating a similar resource for her new community.
"United Way recently discontinued 211, so it became an even greater need," she said. "I share this idea with the Junior League and they agreed to partner and fund the initial printing."
The card includes contact information and hours ranging from programs provided by the Community Action Agency and HUB to food pantries, youth programs, transportation, legal aid and much more.
"We have received numerous requests for them and we're currently accepting information for a fall release," Harvey said. "We hope to get commitments from various organizations to fund the printing."
View the Street Card by clicking here.
To sponsor future editions, contact Harvey at schanel.harvey@sccaa.org.