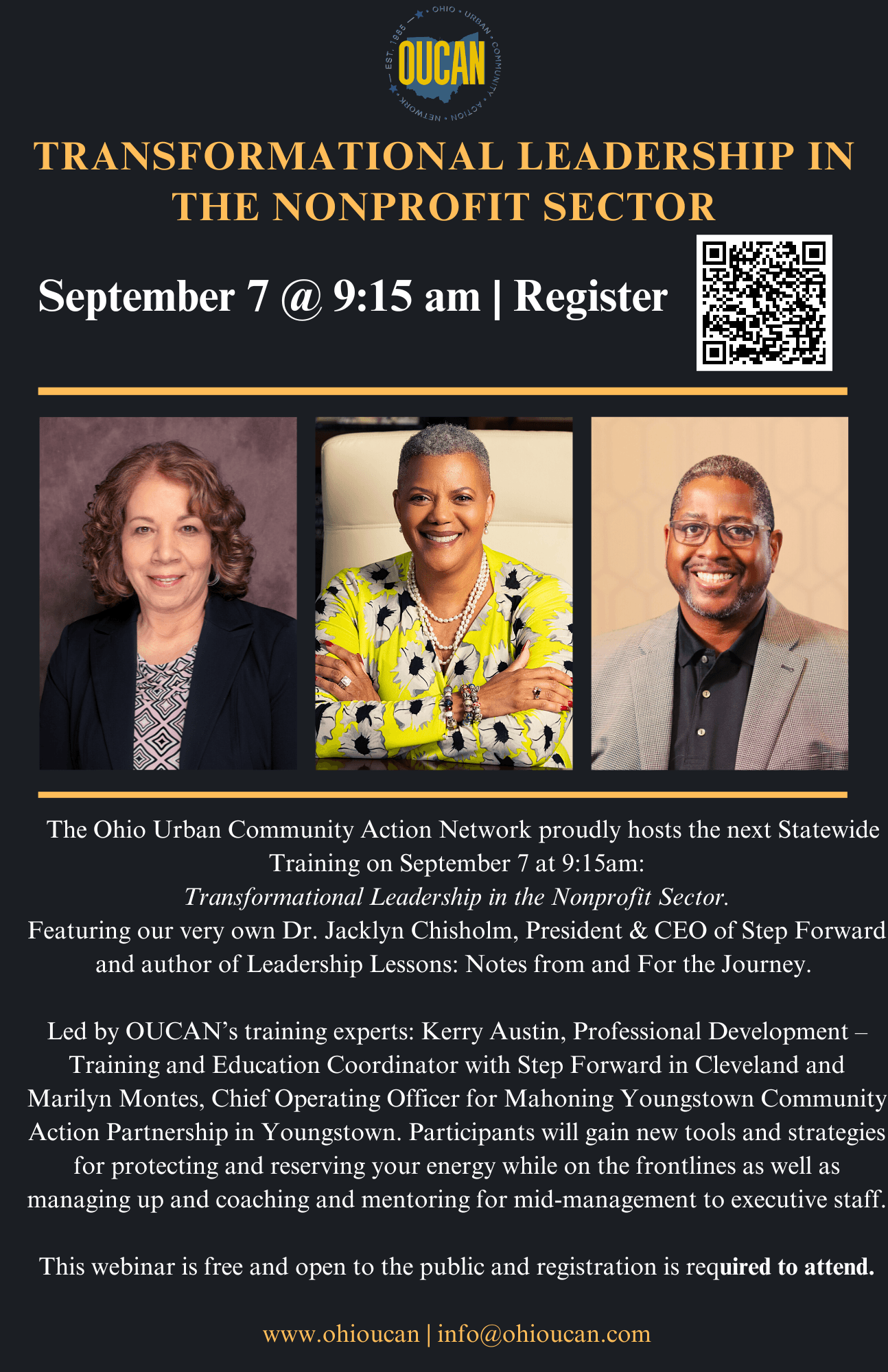 The Ohio Urban Community Action Network proudly hosts the next Statewide Training on September 7 at 9:15 am: Transformational Leadership in the Nonprofit Sector, featuring our very own, Dr. Jacklyn Chisholm, President & CEO of Step Forward and author of Leadership Lessons: Notes from and For the Journey.
Led by OUCAN's training experts, Kerry Austin, Professional Development – Training and Education Coordinator with Step Forward in Cleveland and Marilyn Montes, Chief Operating Officer for Mahoning Youngstown Community Action Partnership in Youngstown.
Participants will gain new tools and strategies in protecting and reserving your energy while on the frontlines and managing up and coaching and mentoring for mid-management to executive staff.
The first hour of this training is designed specifically for staff who work directly with clients on the front lines of Community Action and other human services agencies. We will discuss work-life balance, how to stay energized throughout a difficult day and how to avoid burnout.
The second part of the training is geared toward management staff and how they can support those on the front lines through mentorship, coaching and improved communication.
Finally, Dr. Chisholm will discuss her book and share tips gleaned from years of leadership.
This webinar is free and open to the public and registration is required to attend.
Don't miss this packed morning of wisdom!