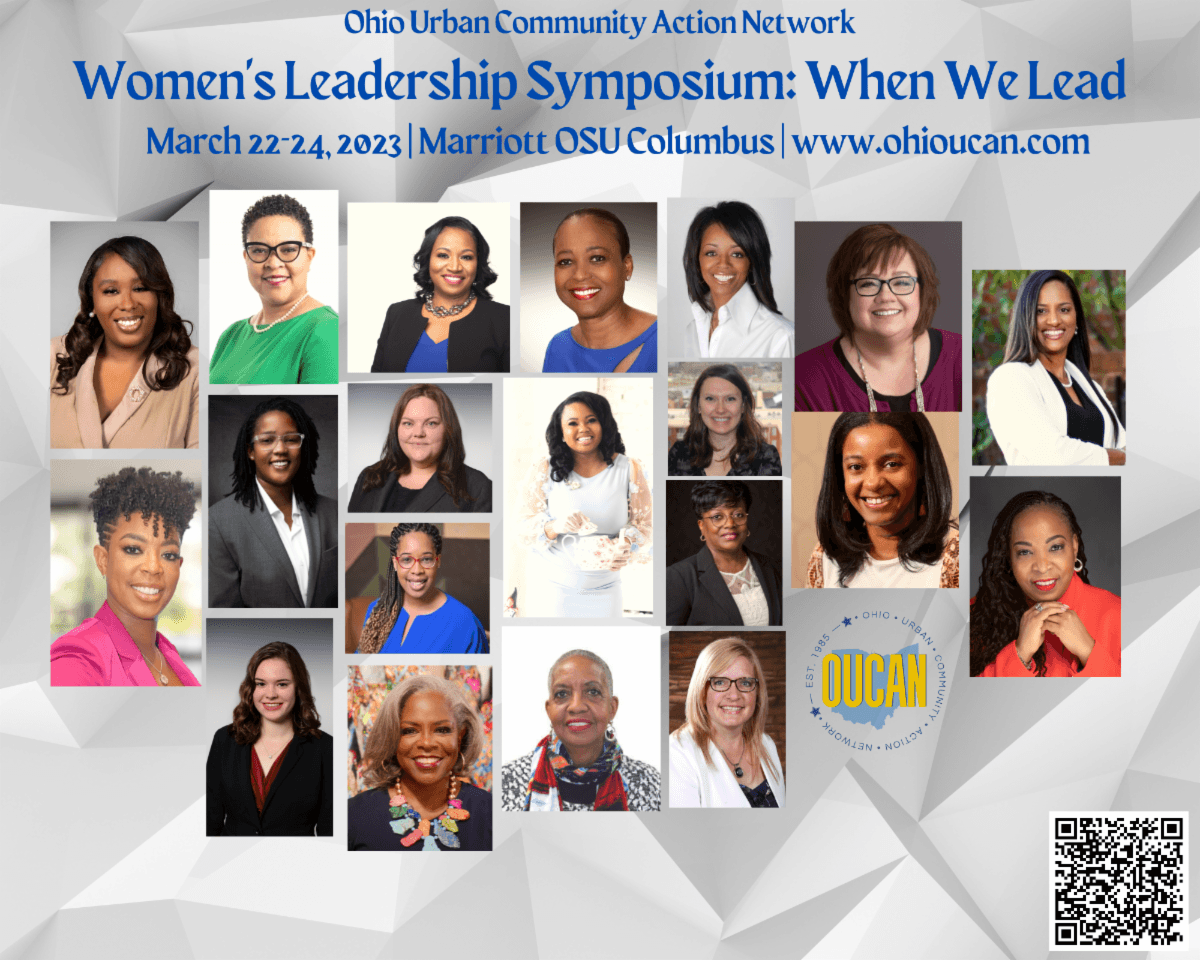 In recognition of Women's Herstory Month, the Ohio Urban Community Action Network will host its first in-person Women's Leadership Symposium: When We Lead.
The three-day event, set for March 22 through 24, will explore ways in which participants will learn to prioritize their professional growth, mental health and personal goals. We are excited to feature an outstanding lineup of facilitators covering topics ranging from entrepreneurship and building wealth to mentorship and providing a career pipeline opportunity for all girls and women to succeed.
This is a statewide invitation designed for women leaders in urban community action agencies and human services organizations. Guests will have an opportunity to learn and network with fellow women leaders.
This year's Symposium is an in-person only event and guests are encouraged to exercise personal safety protocol and practices.
Event registration is $125 per individual and all registration fees must be paid in full by March 17. Click here to register.
Day passes are now available! If you cannot attend the full conference, come for one day for only $40 or two days for $75. Only full conference attendees will receive the conference T-shirt.
We have a block of rooms at the symposium hotel, Marriott Columbus OSU, 3100 Olentangy River Road, Columbus, Ohio 43202. The conference rate is $161 per night and guests are responsible for their own lodging. Reservations must be made by *EXTENDED* March 6 by clicking here.
Our event begins at 10 a.m. Wednesday, March 22 with registration.
At 10:30 a.m., Rep. Latyna Humphrey will open our symposium with a Keynote Conversation.
The symposium will also feature three panel discussions, three sets of breakout sessions and an All About Me Power Board session.
Click here for the full agenda. We are updating it as details are confirmed.
Support the conference by purchasing an ad in our program by March 10. Click here for more information.
If you have questions, email us at info@ohioucan.com.