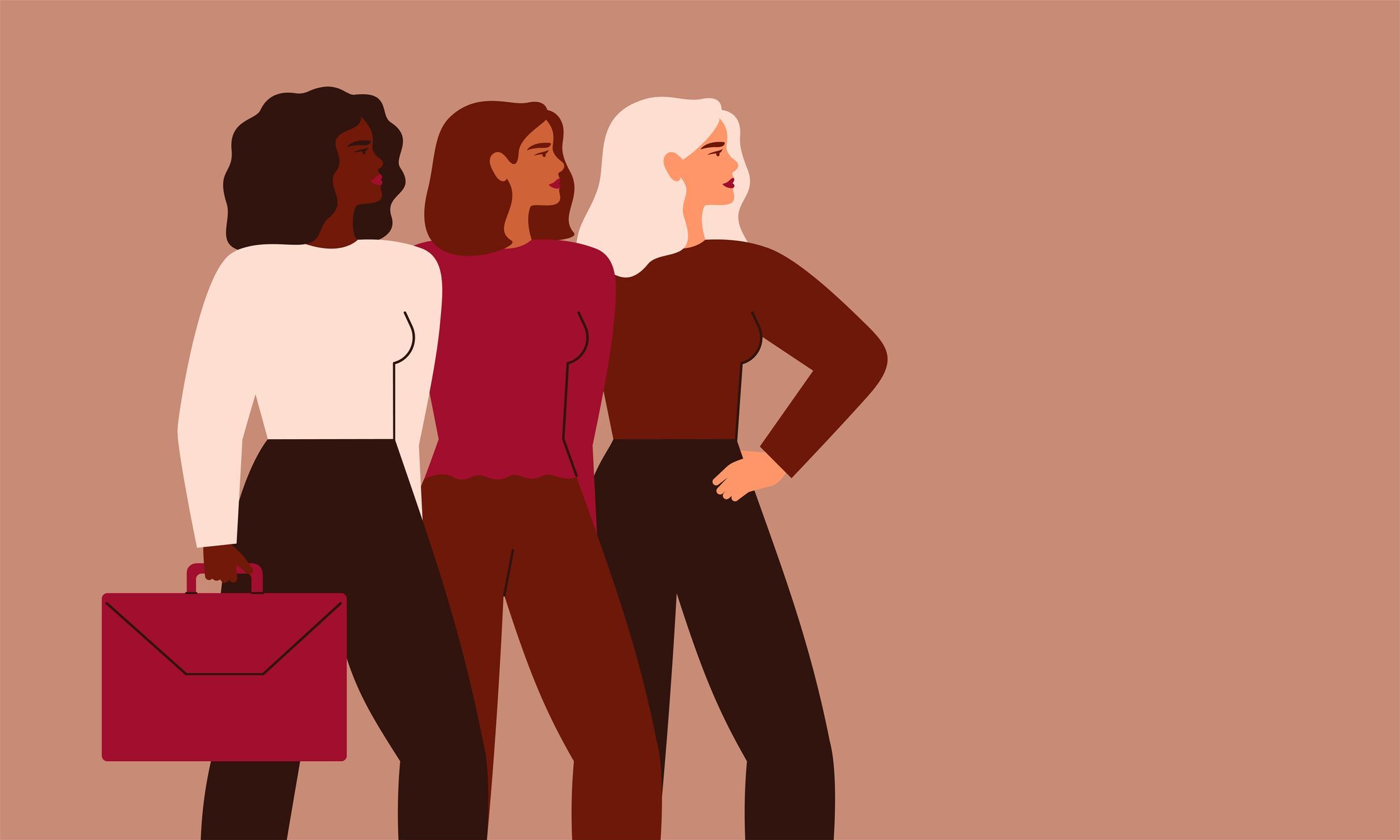 This year the Women's Leadership Symposium includes three panel discussions. On day one, OUCAN CEO Yvonne Cherell will moderate the When We Lead panel discussion.
An expert panel of women leaders will share their secret sauce for leading with authenticity. We know women leaders make such a difference in the work place. They close the wage gap, bring creativity and innovation and positively impact workplace policies.
Our panelists for When We Lead are: Toni Cunningham, J. Averi Frost, Tracy Maxwell Heard, Toshia Safford and Barbara Sykes.
Toni Cunningham is the President and CEO of Godman Guild and the former Managing Director of Per Scholas. Her other roles have included time with Unite Us, the Columbus Urban League, American Electric Power and more. She has earned many awards and serves on several boards including the Ohio Workforce Coalition's Leadership Committee. She also co-founded Black Tech 614 and Image Anu, LLC, her own full-service consulting firm.
J. Averi Frost is the Executive Director of the Central Ohio African American Chamber of Commerce. She is also Executive Director of Freedom Equity Inc., a start-up CDFI poised to provide an alternative to financing for Black-owned businesses in Central Ohio. Prior to her current roles, Frost served five years as Director of the Columbus Minority Business Assistance Center, a State of Ohio program hosted by the Central Ohio Minority Business Association. She is also the proud daughter of serial entrepreneurs.
Tracy Maxwell Heard is the Executive Director of Multiethnic Advocates for Cultural Competence, Inc. (MACC). MACC has been Ohio's leading voice for cultural competence for nearly 20 years. She has an extensive background in leadership roles. She is the former Minority Leader in the Ohio House of Representatives having served in the legislature for eight years. In her professional life, she has served as everything from a regional corporate sales manager to a card-carrying UAW member, news anchor and non-profit executive director.
Toshia Safford is co-founder, President, and Chief Executive Officer of The Center for Healthy Families. She led a team of community stakeholders to launch Healthy Families Connections, a collaborative model designed to move pregnant and parenting youth families on to achieving economic and social self-sufficiency. Her career includes more than 25 years of successful clinical and human service experience with expertise in non-profit governance, leadership development and business strategy. She serves on many boards in Central Ohio.
Barbara Sykes is President and CEO of the Ohio Legislative Black Caucus Foundation. She is also a past State Director of Ohio AARP and Past President and CEO of Ohio United Way. A former three-term State Representative, former Deputy Auditor in Summit County, she was the first African-American woman to have served on Akron's City Council. She has been recognized for her community service through various awards such as the C. William Keck, M.D., M.P.H. Community Medicine Award, presented by Akron Community Health Resources, Inc. She was also named Legislator of the Year by the Ohio Association of Children Hospitals, Second Harvest for Hunger and Voices for Children of Greater Cleveland.
On Thursday, our day will close with a special panel devoted to the next generation. Black Girl Rising is helmed by Fran Frazier. She will bring some of the program's young leaders to discuss what happens when young Black girls are placed "at promise." Brishundra McGrier will moderate.
Fran Frazier is a consultant and trainer specializing in issues related to racism and racial equity. She serves as a Senior Associate for Everyday Democracy, a national organization based in Connecticut. She is also an adjunct professor who developed and teaches the course "Developing Cultural Competence-Strategies for Urban Public School Teachers." She is an ardent advocate for the transformation of African American women and girls. She promotes the role of African American women as change agents within the Black family and the Black community. Since 1979, she has established programs, conducted retreats and given presentations on issues of sisterhood, spiritual development and self-empowerment.
Brishundra McGrier is a servant leader who has dedicated her life to God. A former teacher, she now owns a math tutoring business. She serves on the board of the Worthington Alliance of Black Families and Educators. She is a great supporter of community organizations and projects and is honored to serve with The Actions that Matter 4 Youth as a site coordinator at a Columbus middle school where she can share her heart for women and girls.
Our final panel on Friday morning is designed to help you move to the Next Level. This collection of women entrepreneurs, community leaders and bosses will share their stories of resiliency and determination as they take us to the Next Level. Featured will be Daphne McKinnie, Ella Williams, Monica Womack and Tiffany Wright.
Daphne McKinnie is the Community Development Relationship Manager for Huntington Bank of Central Ohio and has more than 15 years' experience in banking. A native of Cleveland, she has become immersed in the diverse communities and the culture of the capital city.
Ella Williams has been called the "Queen of Tea." She is the owner of Posh Teatime Co. and is a caterer and etiquette consultant. After a childhood in and out of the foster system and living in poverty, her passion is helping young people transform when the odds are stacked against them.
Monica Womack is the Chief of Minority Business Development at the Ohio Department of Development. In her role, she provides vision and leadership to support the growth and sustainability of minority, women and disadvantaged businesses in the state of Ohio. She previously served as Associate Vice President of the Columbus Urban League and is currently pursuing a doctorate in business administration with a focus on supporting the growth and sustainability of minority-owned businesses.
Tiffany Wright is the Vice President and Chief Operating Officer of Rama Consulting Group, a Columbus-based organizational and stakeholder engagement consulting firm specializing in Planning, Public Engagement, and Training and Employee Development. Prior to joining RAMA, Tiffany was an executive leader with HandsOn Central Ohio, the eighth largest 2-1-1 information and referral system in the U.S. for four years. She is also a servant leader who volunteers with several community organizations.
Make sure you click here to register so you don't miss a single moment of this great lineup.