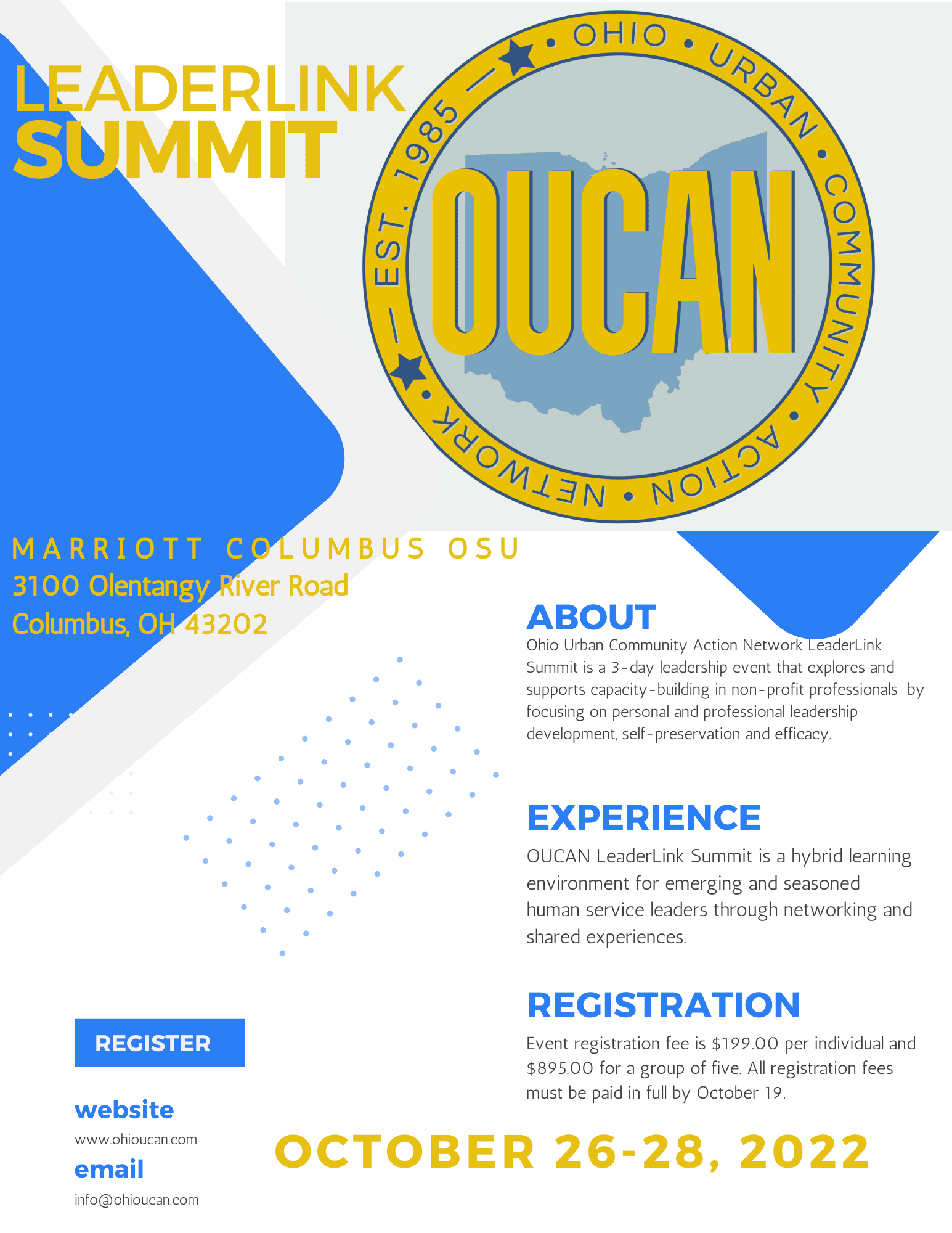 Show your support for our new brand! Buy an ad in our LeaderLink Program.
This quality reference guide for our participants will include all the details on our speakers as well as information to support participants as they work toward their educational and professional goals. The high definition booklet will be printed in full color and reach more than 250 people.
Ads must be received by Oct. 7 in print ready JPG format. Design services are available from OUCAN for an additional fee. Payments must be received by Oct. 19.
Ad Rates and Dimensions
Back Page      $250   8 ½ by 11 inches
Full Page        $100   8 ½ by 11 inches
Half Page       $50     8 ½ by 5 ½ OR 4 ¼ by 11
Quarter Page  $25     4 ¼ by 5 ½ inches
Design services          additional $50 per ad
To purchase an ad, email us at info@ohioucan.com. We will be happy to provide an invoice for your records.