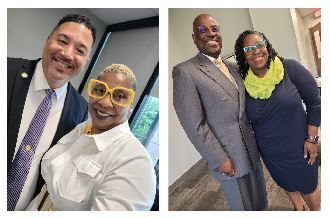 OURS Board Members received several updates on current and pending programs from a state employee last week.
Latisha Chastang, Deputy Chief of the Office of Community Services at the Ohio Department of Development, joined the board members to share information and answer questions.
Ohio's Low-Income Household Water Assistance Program (LIHWAP) will be continued for a second year. The current program year ends Sept. 30 and the new program will run from Oct. 1, 2022 to Sept. 30, 2023, Chastang said.
Households who received help in the 2022 program year can be helped again in the new program year, she added.
Funding from the Emergency Rental Assistance Program's first round, also known as ERA 1, also concludes Sept. 30. However, programs have until Nov. 10 to completely close.
Ohio Community Action Agencies are expected to receive ERA 2 funding. Grant submissions can be made online as early as Sept. 1, Chastang said. Information from OCS will be released this week, she added.
The same distribution formula used for ERA 1 will be used for ERA 2. Clients served by ERA 1 can be served again in the new program. Complete guidelines will be forthcoming, however, Chastang said the ERA 2 funded program will not require applicants to have a COVID-related need.