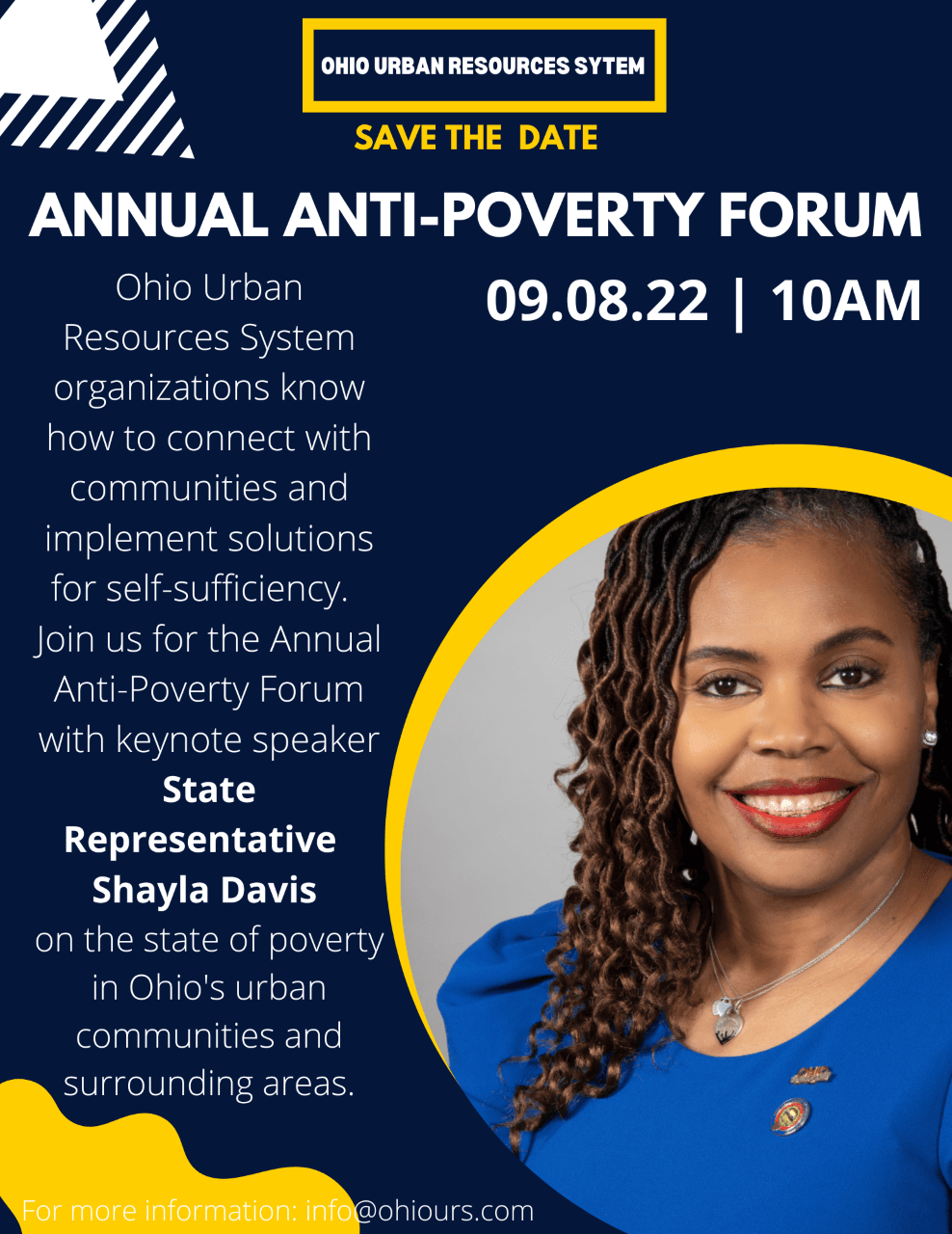 Registration is now open for OURS Annual Anti-Poverty Forum on Sept. 8.
State Representative Shayla L. Davis, District 11, will be the keynote speaker for this free, online event. Rep. Davis will share her story of advocacy and the important of engaging low-to-moderate income families and residents in public policy.
Also attending are National Community Action Partnership CEO Denise Harlow and State Rep. Juanita Bryant, District 12. 
"OURS organizations are uniquely positioned to be able to support families," said CEO Yvonne Cherell. "Our support extends from immediate emergency needs before and amid COVID-19 and the longer-term task of putting lives and households back together in the coming years."
OURS is a leading entity strengthening the social and economic security of families and their communities. OURS agencies serve more than 55 percent of all Ohioans, including more than 1 million Ohioans living in poverty. The OURS network has expanded over three decades to serve not only urban populations living in poverty, but also rural and suburban populations that are increasingly experiencing poverty.
"We're excited to offer this important event for all who seek to better lives in Ohio," Cherell said. "And we hope everyone will stay a little longer for breaking news about OURS' future."