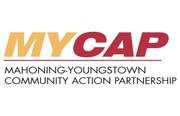 Mahoning Youngstown Community Action Partnership (MYCAP) has provided hundreds of appliances and safe places to sleep for families with children since April 1.
The Emergency Home Services Program offers qualifying residents a stove, refrigerator, washer, dryer, bedding and/or crib.
"We've developed a strong partnership that provides essential necessities many of us take for granted," said MYCAP Chief Operating Officer Marilyn Montes, crediting MYCAP CEO Sheila Triplett and Audrey Morales of the Ohio Department of Job and Family Services (ODJFS).
Residents must live at or below 200 percent of the federal poverty level, be employed and have minor children in the home attending school. The program is funded by Mahoning County Job and Family Services. Applications are approved by ODJFS if the family has not received any bedding or appliances in the last seven years, Montes said.
Since April 1, the program has provided more than 800 appliances, more than 250 beds and 15 cribs.
"Residents are in tears on the phone because they will get bedding for their children or a crib, a working refrigerator or stove and they can now wash and dry clothes," Montes said. "Their gratitude confirms how essential this partnership is in our community."
Applications are available 24 hours a day outside the MYCAP office at 1325 Fifth Ave., Youngstown. Application packets contain complete instructions and may be returned in the same envelope to a secure mailbox outside the office door.
The program will operate through Nov. 30, 2022 or until funds are exhausted.