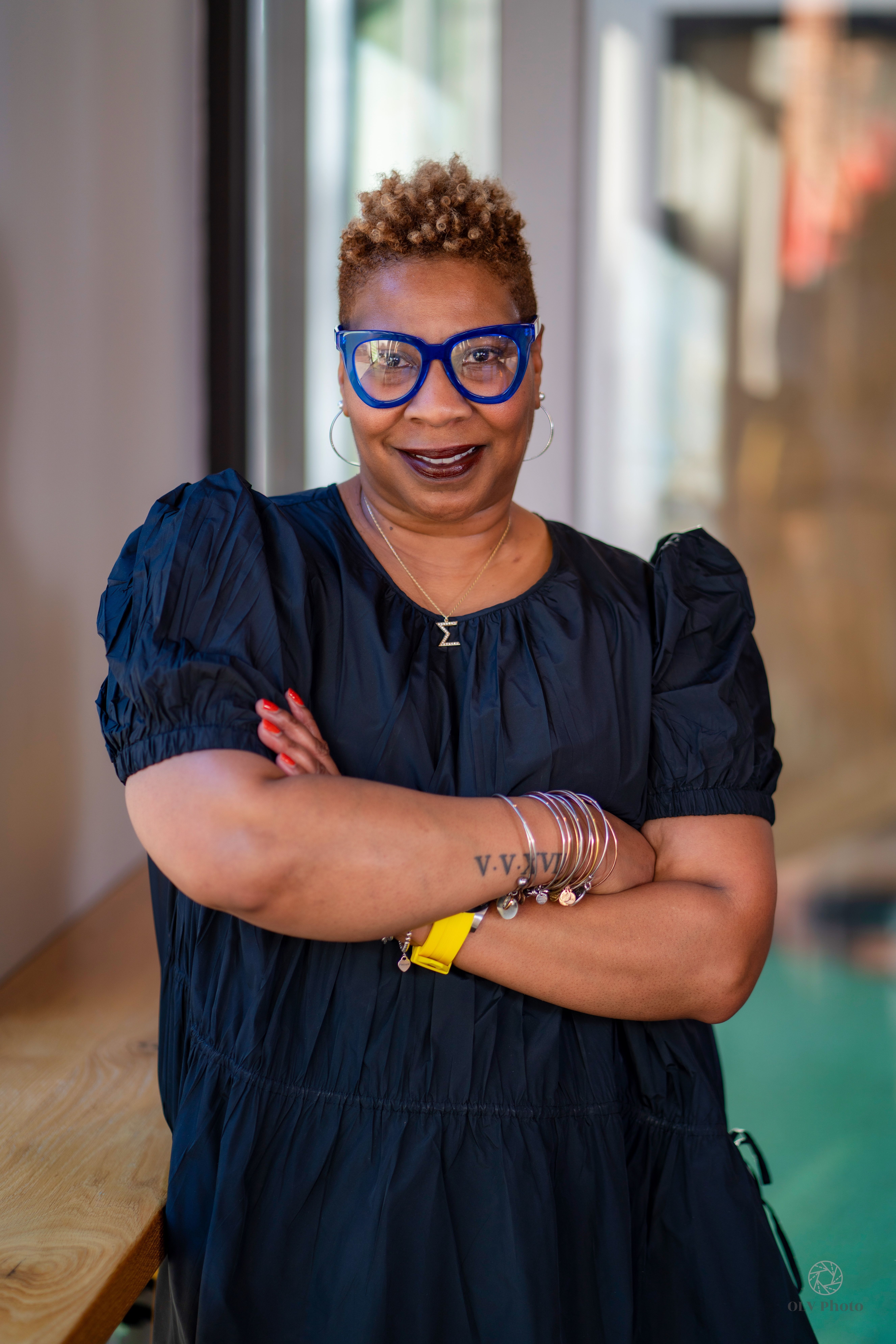 Have you heard the famous TikTok meme where the voiceover is someone saying: "we had a time last night?" Well, that's how I would describe my time spent with our bosses at the OUCAN Board of Directors Retreat and Meeting on August 16 and 17 in Mount Sterling.
You heard me correctly. There we were, a group of urban professionals in the middle of Mount Sterling at Deer Creek Lodge, a setting that is anything but urban.
There were many moments of deep sharing and big laughs and team building exercises. This was one of those professional experiences that makes you appreciate memories you share with people whom you work with and respect. Especially at a time in our world climate that seems to be troubling and dark, all the time.
What I found most fascinating about the retreat was listening - really listening - to the history of OURS/OUCAN through the lens of those who were part of the network during its formative years. Rodney Reasonover, Jackie Boehnlein and Van Nelson shared how OURS/OUCAN was set up to make sure everyone survives and how it sought to distinguish itself as a power broker. Chartered members like Malcolm Costa and other African American directors created OURS/OUCAN based on the mantra that the "strength is in the pact."
Using the strength of that pact as the largest providers of anti-poverty programs and services, OURS/OUCAN continues to capitalize on its unique niche to address issues in Ohio's urban communities. Agency leaders collectively decided in 1985 to use the acronym, O.U.R.S. to form the Ohio Urban Resources System. OURS' mission was to empower Ohio's Urban Community Action Agencies for maximum impact.
Although we've changed our name, we haven't faltered from that mission. Knowing the history makes me even prouder to be your CEO. The directors talked about specific times when there was a need to come together and galvanize resources for their agencies and staff. They executed votes in board rooms that would change the outcomes in representation and leadership locally, regionally and nationally. The work is not done.
Advocacy is at the core of our network's history. Whether it is in the name of Head Start and every child's right to early childcare and education or threats to funding. We honor those who have gone before us by continuing to fight, but more importantly, by continuing to serve. Thank you for all that you do.